Grand Island Sesquicentennial

Classic Car Show - July 27, 2002

Sponsored by
Frontier Chevrolet Inc
2915 Niagara Falls Blvd, Amherst, NY 14228

All Cars Appearing Below Will Be Seen At The Show
Visit our Sesquicentennial Page
Sesqui Motor Events
Classes and Form
---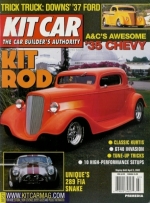 Local car builder grabs national attention after being featured on the cover of Kit Car magazine. Ron McConnaghy lives in Niagara Falls, NY and will be one of many classic car enthusiast's who will be attending the Sesquicentennial Classic Car Show.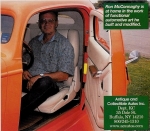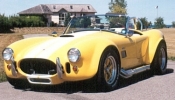 Keith Hrotko also of Niagara Falls, NY built this 1963 Cobra from a kit. The car was built inside his house over a six month period with his wife's approval. Come see these cars and many more at the Holiday Inn - Grand Island, July 27, 2002






GRAND ISLAND SESQUICENTENNIAL CLASSIC CAR SHOW & PARADE CRUISE
Holiday Inn, Whitehaven & E.River Rd., Grand Island, NY 14072. Reg.10am-12pm. $10 Pre-reg., $12 @ gate. Commemorative dash plaques 1st 200 cars. Live music, GI Fire Company Ladies Auxiliary basket raffle & much more. Sponsored by Frontier Chevrolet. INFO-John/Linda Gennamore(716)-775-0433. E-mail: gennlj@peoplepc.com
Website: www.isledegrande.com/2002


---
---
Other Grand Island Pages to Visit:
| Businesses | Churches | Email Directory | Government | Groups | GIHS Gradlist | Guest Book | Please sign in! | Local Artists | New! Photo Album | Recreation | Schools | Seneca Law Suit | Town History | UsefuLinks
| Weather | | Website Design | Wildlife | Home Page - Frames

Please Email News Releases to Teddy Linenfelser, Thank You.
This website is sponsored by
GIECOM.NET
1869 Whitehaven Road, Grand Island, New York, 14072-1803 USA


Copyright © 1995-2002 All rights reserved.